EmbraceAIRPlus was designed with the help of Chiropractors and Physiotherapists and scientific proof. This patented design lets you determine the firmness of the support AND its exact position. Most importantly you can easily change the firmness with the push button valve and easy squeeze bulb. This creates changes in weight distribution and circulation patterns within the back. (see demo on right) Important to you for the prevention of back pain and damage that may be caused by extended (over 20 minutes) sitting. Get well and stay well.
#1 adjustable back support with AIR! Stay well.
EmbraceAIRPlus can be used in your home, in your automobile or at your office.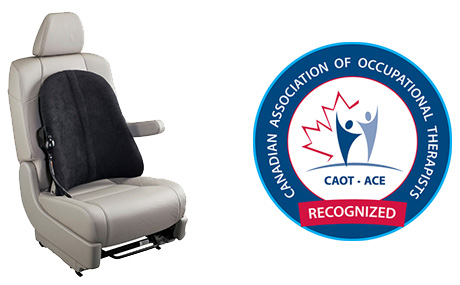 "My #1 choice for the prevention of Back Pain"
Stuart McGill PhD (Spine biomechanics)
"This is the first time I have ever ordered 4 of anything.... it works so well I want to make sure I have one for everywhere I sit"
Melanie B
"Sit up straight or you will hurt your back"
My Grandmother.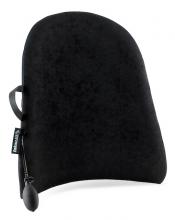 Référence:
EmbraceAIRPlus-BLK